What Happens When You Turn Your Hobby Into a Job?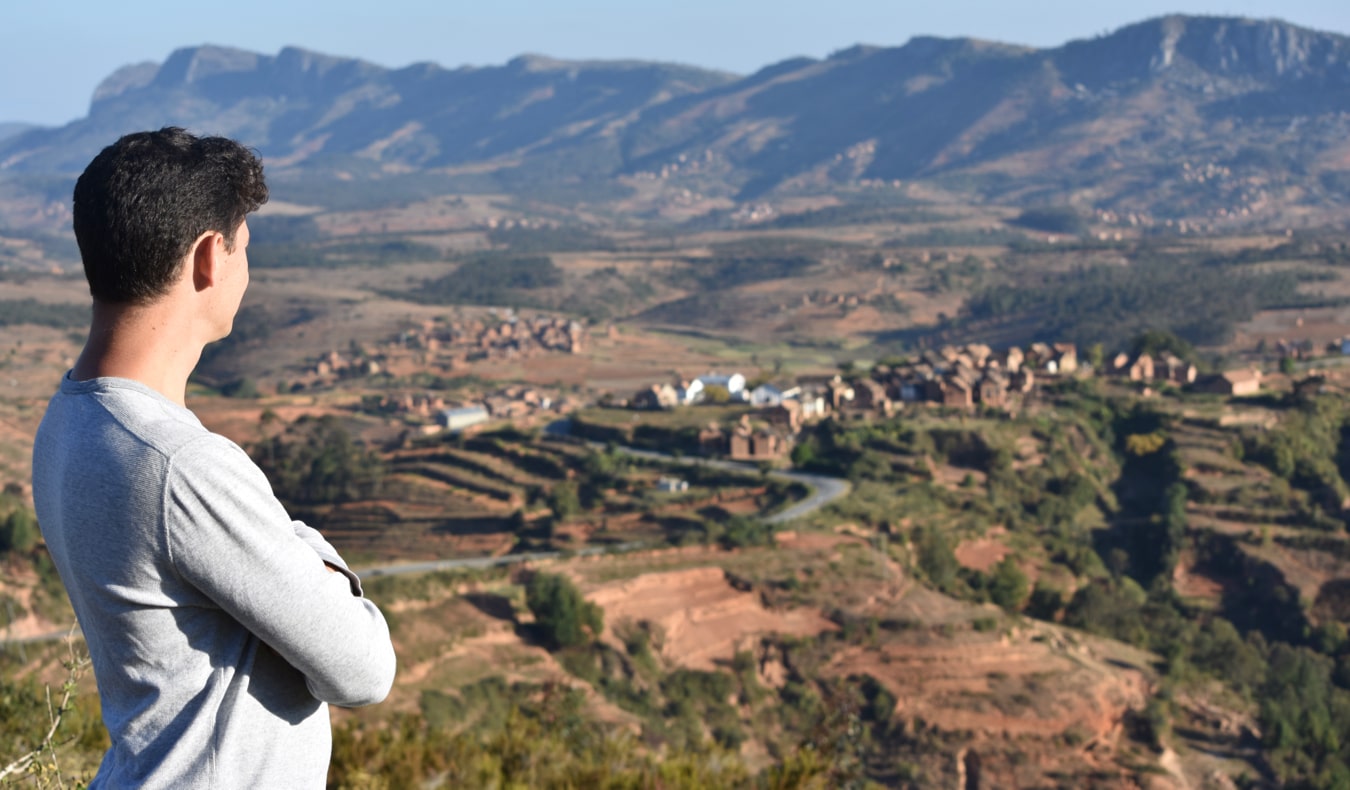 Posted: 5/28/2020 | May 28th, 2020
There's a big industry on the web that will show you how you can turn your passion into something that pays your bills. I'm sure you've seen the Facebook ads:
"Follow your passion! Make money doing what you love!"
In just a few easy steps, you'll be able to solve all your life's problems, find your dream job, and make bazillions!
But you don't find your passion the way you find change underneath your couch pillow.
No. Instead, you stumble around blindly in the dark, stubbing your toe on a bunch of different things, until you find the light switch you're looking for. One day, you wake up, turn the right light on, and realize that this is what makes you happy — and you can't imagine doing anything else.
You find the work you are passionate about through trial and error.
I started this website on a whim. I was 27 years old and I just needed a way to fund my travels. Being a travel writer seemed like a way to do that. This website was to be my online résumé where (maybe) editors would hire me for assignments. There were no grand plans to turn my love of travel into a career. No thoughts of the future. I just wanted to do something that would keep me on the road one day longer.
During those first years, to keep the money coming in, I also taught English in Asia, tried to run online marketing websites, and even played semi-professional poker.
Yet, as time passed, I found myself devoting more and more time to this website. I loved learning how to make it better, finding new ways to help people travel, writing content, figuring out social media and SEO algorithms, and meeting people through it. Many of the bloggers I met in those first days are now some of my closest friends.
I still wake up every day loving what I do and the people I meet.
I was asked recently what happens when you turn your passion into a profession? How does that change your relationship with the thing you love so much?
Well, it changes the relationship a lot.
As the years have passed, travel went from something I wanted to do to something I had to do. The content beast had to be fed. I always had to go out and do stuff to make sure the articles were as updated and accurate as possible. I was no longer just casually blogging about my experience but creating detailed guides.
Time moved quickly until, one day, suddenly, there were also five employees to worry about, health care plans to consider, accountants and taxes to pay, meetings and conventions to attend, ad revenue to secure, conference calls to make, and contracts to read.
There was to be very little traveling on a whim and going with the flow anymore.
This had become a business.
Sometimes it fucking sucks.
Sometimes I wake up and just don't give a shit.
Sometimes I don't want to go on a trip just because we need content. Sometimes I'm tired of taking pictures of menus, going to grocery stores to look at prices, and collecting brochures for our guides. Sometimes I don't want to write another goddamn article or could care less about a brand deal coming through.
Sometimes I want to burn the whole thing down.
On those days, I think fondly about simpler times, when every day was Saturday and my biggest worry was tomorrow's hangover. When I just enjoyed travel without the pressure of bills and salaries and traffic.
But no job is perfect. There are going to be times when the stress makes you want to scream.
If you're going to do anything for the long term, you have to be willing to deal with those kinds of days.
Because, when you love what you do, you are willing to eat that shit sandwich. Gleefully.
I've been open about how, over the last few years, balancing it all has led to a lot of anxiety and stress, which is part of the reason I've slowed down and stopped traveling so much.
And it's why I believe that when your passion becomes your profession, it is important to take some time for yourself.
You need to release the pressure and stress and enjoy your passion just because you like it and it makes you happy.
That's why I take some trips I don't write about.
It's why I try to get offline and use social media less frequently these days.
It's why I don't do big projects (e.g., changing our email funnel) when I'm on the road as much anymore.
Life is a battery that needs to be recharged — and doing something for no other reason than that it makes you happy recharges that battery.
I think this is something a lot of people who "turn their passion into a profession" lose sight of in the beginning. They throw themselves right into the work because their passion is the driving force, without realizing or acknowledging the pressures and stress doing something for money creates.
The days and weeks pile up and they go so far into the weeds that they lose some of that spark that drove them in the beginning. They burn out, become depressed, and lose balance. They see the endless work in front of them and go, "When did it become like this?"
I always tell my students that the work never ends. You'll never be done. There always will be something more to do no matter how many "passive revenue" streams you set up.
You need balance.
Balance is the key to "turning your passion into a profession" without burning out. Most people I know who end up doing something long enough learn this lesson after too many hours of stress and anxiety (though some never do).
It took me my first eight years to learn that lesson.
There's nothing I'd rather do in the world than work in travel. I still love waking up and working and helping others change how they see the world.
But I'm also a lot better at creating balance in my life than I was in the past, which is why I don't get burnt out as much (or think about burning it all down as often anymore).
To sustain your passion as a profession, you have to find balance so you can feed the fire inside you that made you leap into this in the first place.
Book Your Trip: Logistical Tips and Tricks
Book Your Flight
Find a cheap flight by using Skyscanner or Momondo. They are my two favorite search engines, because they search websites and airlines around the globe so you always know no stone is being left unturned.
Book Your Accommodation
You can book your hostel with Hostelworld as they have the largest inventory. If you want to stay somewhere other than a hostel, use Booking.com, as they consistently return the cheapest rates for guesthouses and hotels.
Don't Forget Travel Insurance
Travel insurance will protect you against illness, injury, theft, and cancellations. It's comprehensive protection in case anything goes wrong. I never go on a trip without it, as I've had to use it many times in the past. I've been using World Nomads for ten years. My favorite companies that offer the best service and value are:
Looking for the best companies to save money with?
Check out my resource page for the best companies to use when you travel! I list all those I use — and they'll save you time and money too!