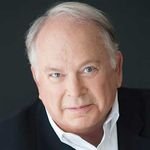 Travel news you may have missed (aka water pistols at the Gritti Palace?): Travel Weekly
[ad_1]

Stories about the pandemic and those about the impact of Russia's attack on Ukraine are, we can all agree, totally newsworthy. And each is affecting our professional lives in some dramatic ways.
But as a "serious" travel columnist, I feel an obligation to talk with you today about some travel news stories that seem to have been missed by my competitors:
Let's begin with your leisure business to Afghanistan. Taliban fighters who have been embroiled in a 20-year insurgency now control the country. So now that they are in control, what do these fighters want to do most? Well, it turns out, they have been flocking to the country's amusement parks. Many of the fighters are rural folk, and they love visiting the parks, particularly the sandy shores of the capital's Qargha Reservoir. One of the parks is called "FunFair."
The problem is that the fighters have been carrying machine guns and other high-powered weapons as they ride the bumper cars and the Ferris wheel. It has been unsettling, I am sure, for your clients. But now some great news: Fighters will now have to check their guns at the gates of all amusement parks in the country. 
Sometimes life does imitate art. Do you remember the Tom Hanks movie "The Terminal"? Well then, I want you to meet Wei Jianguo, a resident of Beijing. It turns out that Wei loves to smoke and drink. His family told him he must quit or move out. This presented certain challenges as Wei was unemployed. But after some thinking about his problem, he came up with a solution: He moved into Terminal 2 at the Beijing Capital International Airport.
Wei pays no rent and keeps his blankets and clothing in two suitcases. He uses an electric cooker to prepare simple meals. This does not seem to seriously concern Chinese airport officials as Wei has been living in Terminal 2 for the past 14 years.
Our final news update concerns a legendary property in Venice and a new amenity your clients will be receiving at check-in.
The Gritti Palace is a 15th-century masterpiece in a building on the Grand Canal just across the water from the Salute church. The hotel is filled with priceless paintings and antiques and had been a favorite of stars like Elizabeth Taylor, Richard Burton and, more recently, Brad Pitt.
But now the hotel and other queens of elegance along the main canals have a problem — a major tourist problem.
The relatively well-behaved pigeons in all those Venice photos have been replaced by a bird the Italians call a magoghe: a large bird, a sort of criminalized seagull, that will snatch food off of plates no matter what it takes.
So now, when your clients check in to the Gritti Palace, they will be issued orange water pistols. The birds seem, for the time being, to run away from water pistols fired at them, and the bird experts in Venice have concluded that orange is a color that intimidates the birds.
Just remember to suggest that your clients "aim high" when shooting at the birds while dining on the lovely outdoor terrace to prevent the water from diluting the sauce on their spaghetti alla busara. 
[ad_2]

Source link