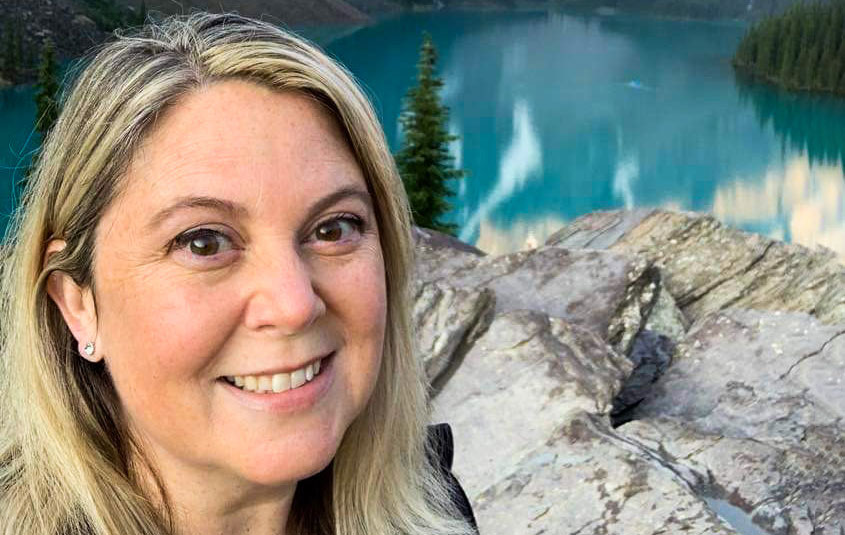 "The travel advisor is as important as the trip": Independent by Flight Centre
[ad_1]

Travelweek caught up with Heather Baker, National Senior Membership Sales Manager, Independent by Flight Centre, for this edition of Take 5. Booking volumes are high and travel advisors are more valued than ever before. Asked about her message for agents right now, Baker says: "Your expertise and knowledge is something to be appreciated, valued and respected. Know your worth, put your price on it and don't compromise."
1. Travel is finally reopening in earnest! Have bookings seen a sharp uptick in recent days with all the good news about the elimination of pre-arrival testing?
"The message from our agents is a resounding YES! Their phones have been ringing off the hook and their appointment availability is booking quicker than the registration for a fam opportunity.
"Clients are eager to get a trip on the calendar and take advantage of the lessening restrictions to fulfill the wanderlust that has built up over the past few years.
"We have many agents that are actively recruiting sub-contractors to their business to help them manage the large uptick in volume for inquiries and bookings. Nothing makes us happier than welcoming new members into IFC and seeing our agents' businesses explode with inquiries and bookings."
2. While it's great news that travel is getting its momentum back, there's still a long road to recovery for travel advisors, especially independent travel advisors. New and extended financial aid is crucial. What are you hearing from IFC members in terms of solvency?
"There's no denying that the impact the pandemic has had on our industry and, in particular, our Independent Contractors, has been immense. We had some agents that took on secondary jobs as a way to navigate the past few years, always with the intent to return to the career they love in travel. With the increase in bookings, many of them are optimistic that that time has come.
"While we are hearing many positive things from our membership, we know it can take several months for commissions to be paid out on files so there is still a need in our industry for support as we start our recovery process. Many government programs that were offered were not available to Independent Contractors and several of our Indies have been extremely active with ACITA advocating for this needed aid."
3. IFC has some exciting initiatives coming up, focusing on lead generation, and a new marketing platform. Is there a timeline for the launch for these new offerings, and why are they so crucial right now?
"We are very excited to launch these new initiatives, the first of many that will be coming to our Independent space.
"Currently, we are aiming for a summer launch of our lead generation and marketing platform. We are busy working behind the scenes on the final touches in anticipation of rolling out these amazing new resources.
"We are seeing many new inquiries in our membership space from individuals who are brand new to the industry or are looking to return after a sabbatical. These systems provide them with the tools they'll need to build their client base with new leads. It also provides an easy way to market to their business by easily promoting the amazing FCTG offers to their client base while driving that inquiry directly back to them and allowing them to focus on areas of travel they want to grow their business in."
4. Many independent travel advisors used the pandemic as a time to take stock of their business, and their host agency, and in some cases that prompted a host agency switch. What feedback are you hearing from agents who made the switch to IFC – what are they loving about IFC?
"My answer to this is always: the people. Our Independent Contractors are some of the most passionate, knowledgeable, supportive in our industry.
"Several agents that moved to Independent by Flight Centre reached out to let us know the community they were welcomed to is unlike others they have been part of and are truly happy they made the move.
"We are entering a new era of travel, where the travel advisor is as important as the trip itself. Clients want to build a relationship with the person that will help them book what may be their first trip in several years.
"With this new landscape of travel, they need to put a lot of trust in that person, their knowledge and expertise. Knowing their travel agent is backed by the support, systems and longevity of the Flight Centre brand has been a main selling point for many of the agents making the switch. They know we have the resources, product options and name recognition with clients to help them grow their business and inspire consumer confidence.
5. What's your message to travel agents looking to maximize the opportunities that have come out of the pandemic?
"If there is anything you have been waiting to change in your business the time is NOW.
"Whether it is implementing travel management fees, specializing in a niche product, launching a new website, or rebranding, don't put it off any longer. Like a phoenix rising from the ashes, this is your chance to resurrect your business and recreate it to be even better than it was.
"We will see unprecedented demand for travel in the coming months and as we know it will be a case of supply and demand. Reduced availability and services, increased fuel costs combined with staffing shortages will mean fewer options so it's important to educate your clients to ensure they get their trip booked early.
"We know the boom is coming and we know how eager people are to travel again so there will be many people who choose to wait that will end up disappointed with the options that are left.
"Above all, remember your value and embrace it. Independent by Flight Centre saw it time and again throughout the pandemic and we are sure it was the same at many other host agencies: the time, dedication and care our agents put into assisting their clients, quite often working miracles, show that your expertise and knowledge is something to be appreciated, valued and respected. Know your worth, put your price on it and don't compromise."
[ad_2]

Source link