The Freedom of Travel is Returning | Lifestyles
[ad_1]

The Ft. Myers Airport was packed with people when we arrived there on May 1st to begin our journey to Europe. 
Most traveling people have experienced plans being postponed over the last two years. My travel was certainly sharply reduced and limited to domestic trips with half empty aircraft, except for a visit to Guatemala (Coastal Breeze News, March 3 and 17).
However, that has changed drastically as people are ready to take to the skies again and redeem their certificates for previously canceled travel, to the extent that many cruises have almost no space left for the remainder of this year. According to the latest figures available from authorities at Southwest Florida International Airport, the month of March broke the record with over 1.5 million passengers and that is the highest number of arrivals and departures for that month during the almost forty-year history of the airport. And for your information, the rumor is that the powers to be in Lee County have now decided to market the airport only as "Ft. Myers Airport," instead of keeping the Southwest Florida relationship. Don't ask me why. 
Covid vaccine and testing requirements are easing around the world, albeit with slight differences depending on the country, so it certainly behooves you to check your destinations or cruise line just before you go. In our case we traveled on Delta via Atlanta to Rome. Just before our journey, Italy scrapped their requirement for a Covid test to enter the country. Delta had also discontinued the mask requirement, but on board we were told to wear a mask when leaving the aircraft in the Rome Airport. We had upgraded with miles to DeltaOne to experience the new "Delta Suites" on board the Airbus A350-900. It is an enclosed cubicle with a sliding door that can be closed after take-off. You really do feel you are alone, although you can open a sliding window to the next seat if you have the two-seat configuration in the middle of the aircraft. As can be seen in my photos it is all somewhat of an illusion as anyone walking in the aisle can easily look down on you. Despite the questionable privacy, my spouse found the unit somewhat claustrophobic. Just as on the earlier version of the "pods" without a door, the comfort is fabulous. Every possible adjustment can be made from just lifting your feet, to a full-length bed.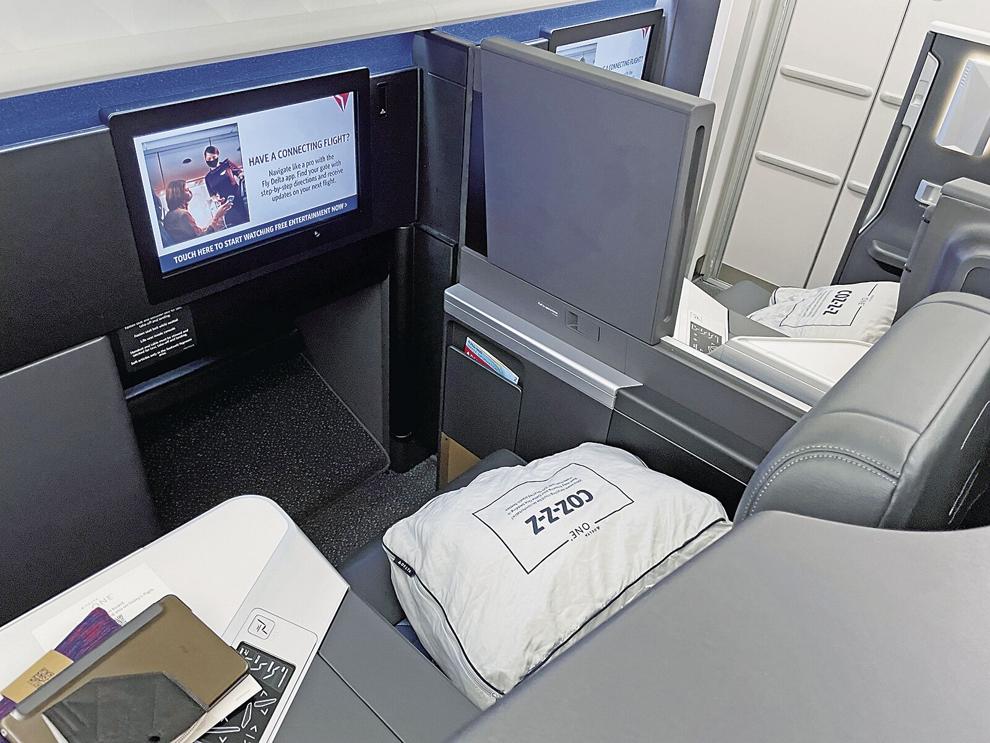 A comfortable sanitized duvet blanket and great pillow are provided along with the usual amenity kit and slippers.
The larger than normal TV screen can be put in your favorite position for watching the endless array of movies Delta offers for free to all passengers and DeltaOne offers excellent noise-canceling earphones from Bose, but without their logo on it. For all my years of airline travel I have always had difficulty sleeping, but Delta has that solved for me when I am fortunate enough to fly "up front." The service is fine but is still better on most European carriers. 
A couple of days before our flight we were offered the opportunity to pre-order a meal, which we did. However, the crew on board apologized as our meals were not available.
It was no loss as meals served on our flight to Rome and on the return from Athens were tasteless and unsavory looking and unlike in pre-Covid days on DeltaOne, everything was served at the same time. Pre-Covid, after the white table linen was placed on your tray table, you were served cocktails and canapes followed by dinner in courses and ending with a trolley of dessert and cheese offerings. This time, no sooner had we been served our cocktails when the entire meal arrived on one tray. Without the fancy description on the nicely printed menu, it would have been difficult to determine what we were served.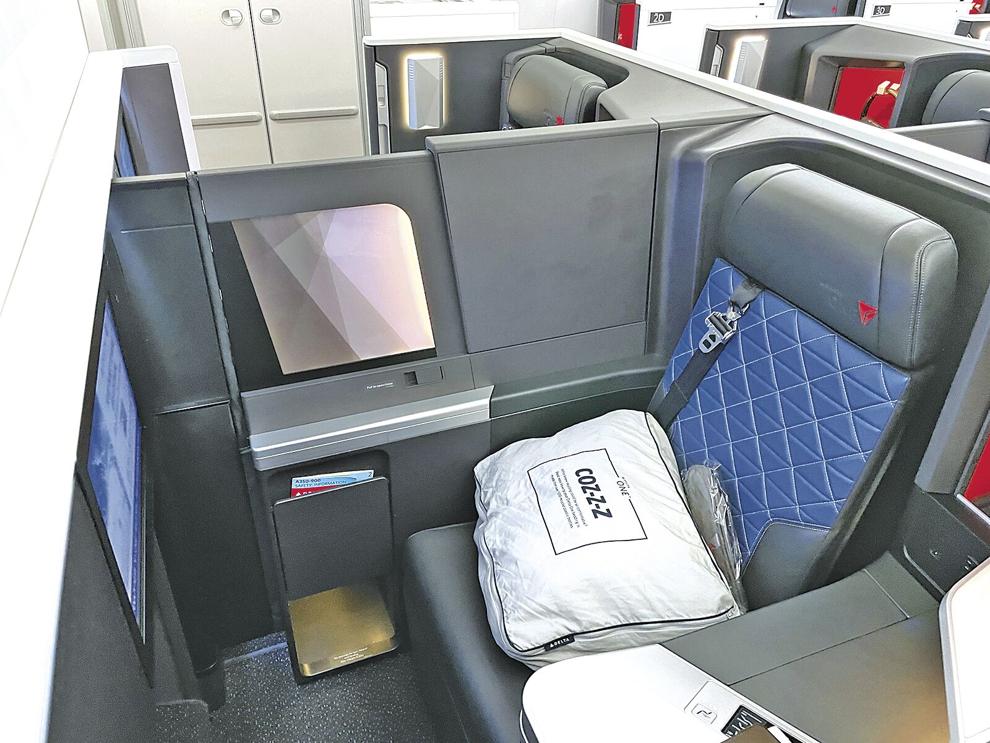 Arriving in Rome, everyone was indeed still wearing masks in the airport, but we were not asked to show our Covid Vaccination Card, nor were we ever asked during the next five days driving around the beautiful Tuscany wine country. It was almost back to normal in this country that was so hard-hit by Covid.
From here we were going on a Princess cruise and needed a Covid test to be allowed to board the ship and that was still a little stressful. We did try at numerous places to get an Antigen test, but although signs of availability were at several pharmacies, we received the explanation that the urgency for tests had been reduced by so much that they were only available at limited times and places. We ended up at the cruise terminal in Civitavecchia, the port for Rome, without a negative test and were a bit nervous about what would happen. But Princess had already experienced the problem with multiple passengers and offered the test for free. Half an hour later we were welcomed on board with a negative test. All staff on board were required to wear masks, but for passengers it was an option. During the following week at each port in Italy, Cyprus, Turkey and the Greek Islands we were advised to wear our masks when going ashore. However, once on land there was only limited mask wearing and a general atmosphere of relief from locals that the tourists were back.
In Athens, restaurant and shop vendors were masked, but in general mask wearing was left as an option for visitors. Domestic flights still require masks in Greece and for our return to the United States we needed to get an Antigen test as required by our government.
We obtained this at a pharmacy without too much trouble but had a problem uploading the results on my phone. Paper copy in hand we arrived at another totally overcrowded airport. While standing in line a pleasant young Greek female Delta representative asked if we could swear we had tested negative. 
Without asking for any proof, she provided a form on an iPad for us to sign and wished us a pleasant journey. No one asked for Covid Vaccination cards at check-in nor was anything asked upon arrival back in Atlanta. But officially they are both still required so be sure to carry the proof with you!
Our flights were delayed, and we only arrived at Ft. Myers Airport at about 1:15 AM. Before landing the pilot announced that he was not sure about the gate. "Normally, we always go to Concourse C, but we received a text message to use Concourse B. We have tried to reach someone on the radio, but the tower is closed, and we are not getting an answer. So please make sure to remain in your seats with your seatbelts securely fastened as I am going to do a little drive-by, very carefully, to check where we find people at a gate."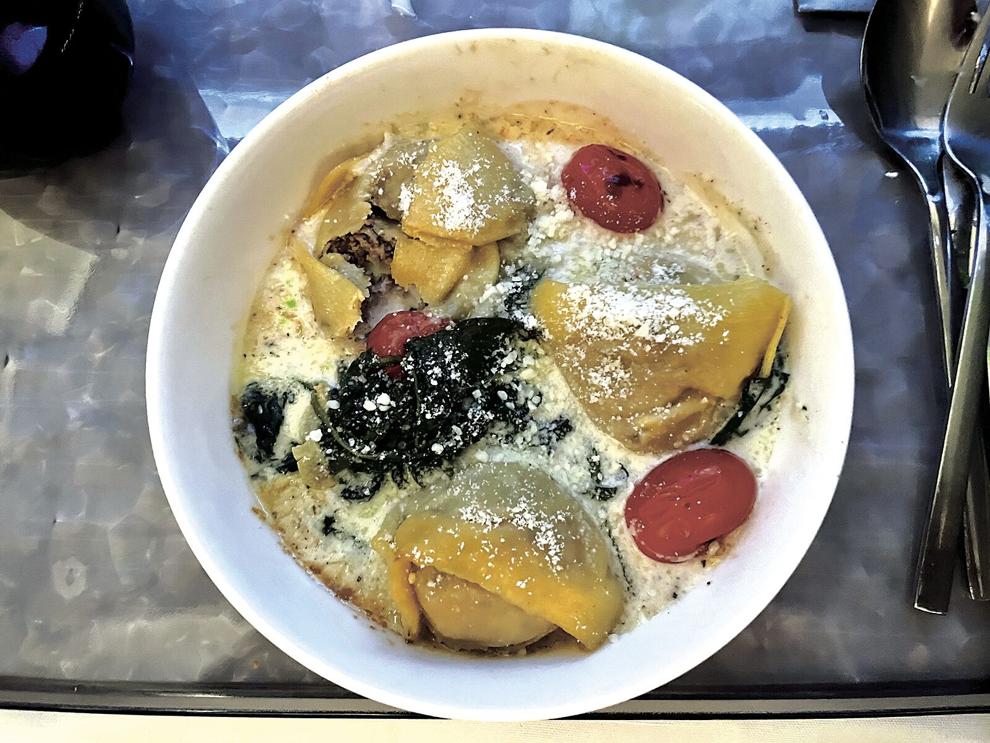 It was a perfect ending to an outstanding journey with friendly and happy people everywhere. If you plan to travel this summer, don't allow yourself to get upset about longer than usual lines and arrive early. Just remember to enjoy the freedom of traveling we lost during the pandemic.
Ewout Rijk de Vries and his wife, Jill, brought America Travel Arrangements to Marco Island almost 40 years ago. They specialize on high end small adventure tours and small safari groups for clientele all over the world, but also are experts on high end cruises with the help of longtime assistant and friend, Michelle Wegman. In combination with his writing and photography, Ewout has visited over 90 countries. Please direct your comments or questions to ewout@photodevries.com as he likes to hear from readers.
[ad_2]

Source link