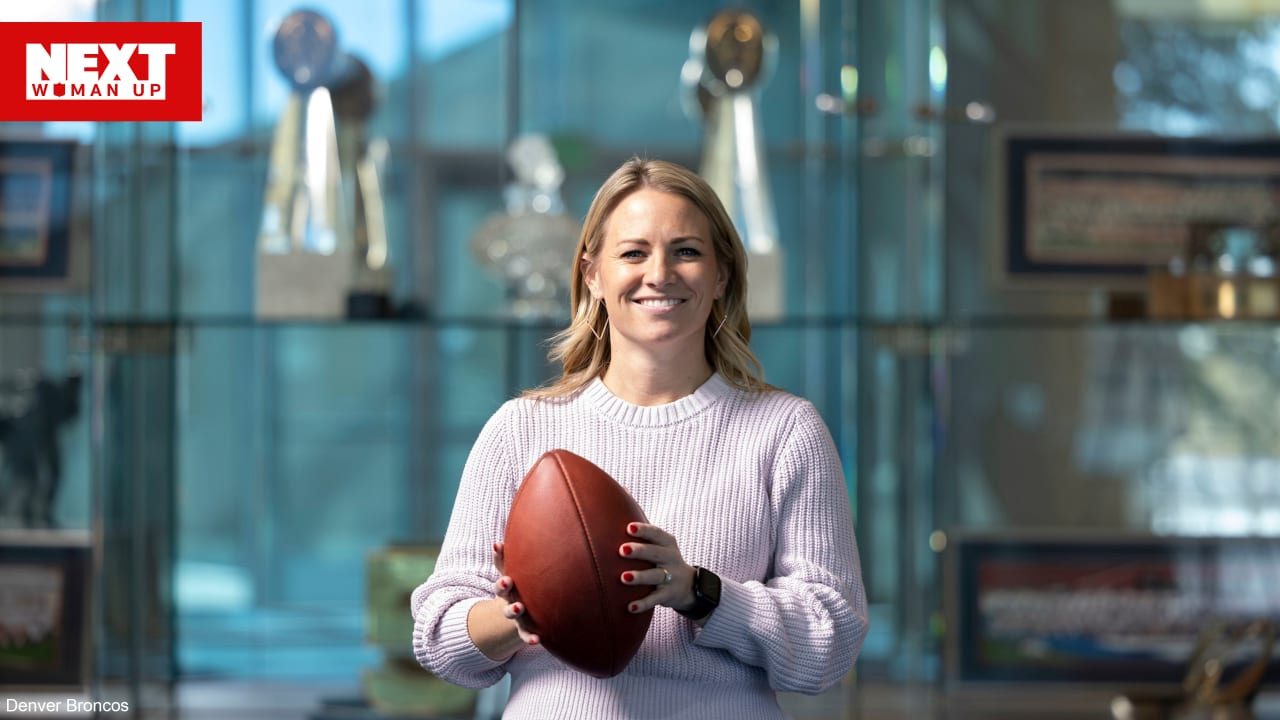 Kelly Kleine, Executive Director of Football Operations/Special Advisor to the General Manager for the Denver Broncos
[ad_1]

What has it been like changing coaching staffs less than a year into this job?
When George first got to Denver, a few months before I arrived in May 2021, he did things the way the organization had been doing them. Once I got there, we changed everything to George's way, so we put in a new grading scale, position standards, manuals and all of that. We adjusted a lot of things to the way George likes it done. It was obviously a very busy first couple of months and then the season came, which is just an insane time of year. I was still figuring out my role in terms of what George needs from me and what other departments need from me. Fast forward to letting go of coach Vic Fangio and hiring Nathaniel Hackett, and it's been nonstop change. It's been tough at times.
Now with new coaches in place, we were in meetings every single day at the end of February. We went through draft prospects and free agents and they taught us the new scheme. In less than a year, I have learned two new schemes. There's been so much adapting, and while it's good to learn, it's been a lot. Hopefully by this fall, everything is set in place and we can just let the machine run because it's been nonstop.
We haven't had any down time and have put in a lot of extra time. After the season, you usually get a little break, but we jumped right into the coaching search. Hopefully that's not something we'll have to do often but it was a fun and interesting process to see how that all works. There are so many philosophies and good candidates out there.
What are the most challenging parts of your position?
Scouting will always be the most challenging part for me. It's more natural for me than it was when I started, but it'll always be an area where I need to put in the most work.
The second thing is everyone in Denver has been there for a long time, including the scouts. I used to do a lot in Minnesota, so I learned when I came to Denver that there are so many other people who have the roles I used to have. It's a hard adjustment from doing everything the way you want it done to delegating and watching others do it. Don't get me wrong, everyone does a great job. But learning how to not overstep takes time.
How have you been able to adjust to being a high-ranking female in an area that's predominantly male?
The biggest struggle as a female is we are so organized and on top of things and willing to do anything to help. Sometimes people just come to me because they know I'll get it done. That's what females do. Not saying men don't do that, but in my experience, women will do whatever is asked and make sure it's done the right way. Especially in this industry, administrative duties come more naturally to us and at times, women fall into those roles. I have thankfully fallen out of that over my 10 years, but I know a lot of young women still struggle with that. But I do think it will change over time.
That said, I have never seen so many women at the Senior Bowl and the NFL Scouting Combine than I have this year. It's awesome. In my first year, there were something like three women for 32 teams. We really stood out. The number of women has grown and this year, women are everywhere within the club scouting departments. It's incredible. It's only going to continue to evolve and now we need to keep elevating the women who are in.
What advice do you have for women who want to get into scouting?
The No. 1 thing to know is it's a lot of work. Be organized. Be detailed. Be ready to work your ass off. If you do all of these things, you'll have a job and find success. The second is to be confident and know you can do it. A lot of men who are scouts didn't play football. Anyone can learn it if you put the time in. That was a big thing for me, realizing that men who didn't play football learned how to scout. If they could learn it, why can't I? There are general managers and coaches out there who never played either, so what's holding us back?
[ad_2]

Source link